six sweet ingredients
combined with love
Meet the inventor of Sweet Six Candy. Six ingredients, seven if you include love.
When I was growing up in the '50s, the nearest sugar fix was a long walk—that's right, I said "walk"—down the road. It wasn't uphill both ways, and it wasn't (always) in the snow, but still, when you needed something tasty, you made it yourself.
My sister and I were in charge of the cooking while my Mother, the postmaster, was out braving the snow, rain, heat and gloom of night, and well … I wasn't always known for being "on task." While my dear sister had her hands in the meatloaf, I was occupying myself with a different set of ingredients. The sweet ones.
It took months and not one bit of sugar, butter, or milk was wasted, but finally, one night, I had it, the alchemical miracle that transformed six simple ingredients into pure taste bud transcendence.
No, I'm not exaggerating. You try cooking with sugar. Until that very second that you get it right, it's a disaster. (A delicious disaster.) But when you DO hit that exact, tiny window of perfection … well, it's perfection. Trust me.
You know what, you don't even have to trust me. You can find out for yourself, because, luckily for you, my little turtledoves, I have turned my secret over to the most capable hands I know: my daughter Jenny.
Go on and see what's coming out of her Sweet Six Candy kitchen. You won't be sorry. -Claudia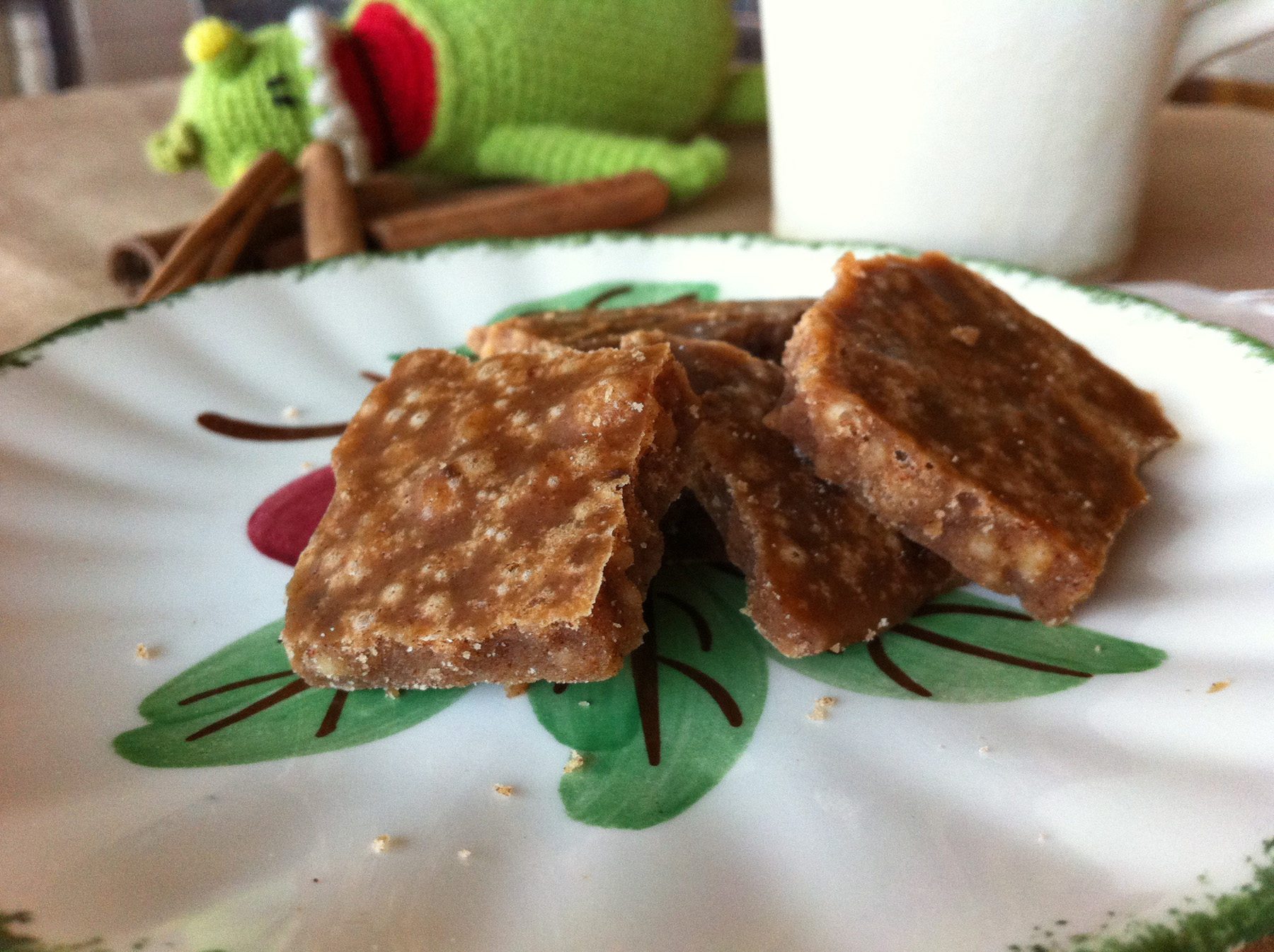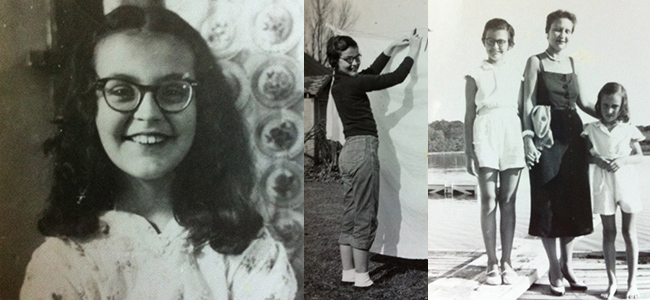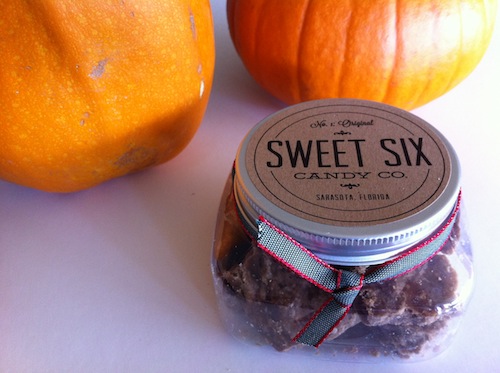 Where do you make the candy?
Sweet Six Candy Company got its start in Sarasota but has since moved to Orlando, Florida. Florida Legislation introduced the Cottage Food Industry Bill 7209, which became Florida law on July 1, 2011. Sweet Six Candy Company operates under the guidelines of the Cottage Food Law and Florida Division of Food Safety. Our label states the weight, individual ingredients, kitchen address, and following statement: "Made in a cottage food operation that is not subject to Florida's food safety regulations" as is required by law. To learn more about starting your own cottage food industry check out the Florida Division of Food Safety.
Where do you get your ingredients?
We are made of the best natural and organic ingredients available. When possible, we choose local options.
Sugar - Florida Crystals Organic brown sugar, Dixie Crystals brown sugar, Florida Crystals Organic powdered sugar, Domino brand powdered sugar.
Butter - Whole Foods 365 brand Organic salted butter, Trader Joe's brand Organic salted butter.
Salt - Trader Joe's Sea Salt
Milk - Whole Foods 365 brand Organic non-fat milk, Publix brand Organic non-fat milk.
Vanilla - Organic Madagascar vanilla extract.
Espresso - Brand Varies. Local coffee roasters around Central Florida.
Cinnamon - Saigon Cinnamon powder from Trader Joe's.
Bacon - Applegate Farms Organics Natural Uncured Sunday Bacon.
Coconut - Organic chopped coconut
Who packages the candy?
The candy is weighed and packaged in my cottage industry kitchen in a super-clean environment. I do most of the packaging because I'm afraid that it won't get done correctly by anyone else.
How often do you make candy?
The candy is made to order. I'm a little afraid we might eat it all if I make it in advance. There's no reason you shouldn't have the freshest candy, made just for you. That's what I would want. Orders will be made and ready for pick-up the following day.
Do you do custom label candy?
Yes! In fact, I work with a delightful designer to create custom labels and packages of candy as wedding, party, and event favors.
What's so special about this candy anyway?
It's made just for you, by hand, with my special family recipe. The ingredients are natural and organic. One lady does all the cooking and packaging. The merit of the candy is that just one piece will satisfy your craving for sweets.
How long does Sweet Six last in the package?
Well, honestly, I've never had it hang around long enough to find out. A rough guesstimate is about 2 weeks. It should be stored in its package and be kept in a cool, dry place.